BE THE LIGHT, BECAUSE YOU ARE THE LIGHT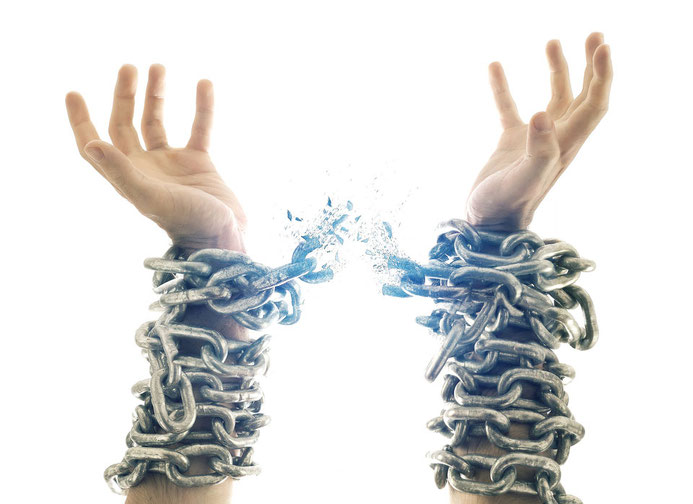 How healing it is to realize that you don't have to become anything or anyone. That you don't have to conform to anything. That you don't have to pretend or hide anything.
That you may simply be YOURSELF!
Then you will reconnect with your own primal core, which carries eternal light and love. Everything that is connected to the divine light source will keep reminding you of this.
You are enough, you are perfect, you may shape your life in a way that is fulfilling for you. What your earthly life looks like will be different from moment to moment, from life stage to life stage.
❥ That can change very quickly now, because the outer circumstances are adapting themselves at lightning speed to what you need in order to be able to allow MORE SELF DIVISION into your earthly presence.
That is why old imprints will start to be loosened from you at an accelerated rate
❥ Away with all those three-dimensional ideas about what is expected of you and what you should conform to!
In addition, a pitfall is beginning to show itself for when you have stepped onto the spiritual path; an eternal 'improvement plan', constantly having to work on yourself. It doesn't mean that Enlightenment should be the quickest possible result of your life hehe.
YOU ARE ALREADY LIGHT, YOU ARE ALREADY GOOD!
Now that is so easily said, and assumed. But every human being has acquired a kind of compensatory behavior, to cover up the vulnerable moments when he or she feels not enough.
The stronger the feeling of 'not belonging' or 'not being able to reach your light' is present, the more likely it is that something has been activated from lives in which you felt excluded, unwanted, ignored and rejected, wrongfully accused, cursed, ridiculed, despised, pursued and 'wished to hell'.
❥ Often these were lives in which your light and wisdom were powerfully present, but were not allowed or not able to be there!
Others did not grant you the light in the eyes. If you did show your light or wisdom, it was at the risk of your own life. And often it ended sadly.
So, should you feel so 'NOTHING' again, think back to these words, to those lives in which there was just SO much of your light on Earth! Welcome that again, tell yourself that your Light is now safe and wanted!
This Pentecost time empowers our connection with our own inner Light and Love Source. It does not 'hang' somewhere far away, above us, but it IS already there, in each of us. It will have an immediate healing effect when you acknowledge that, without demanding that you feel the presence of that Love Source immediately!
❥ You will begin to notice more and more how filled that Source already is in you.
Thanks to all your experiences and your inner work, from past lives and from this one, everything you need is potentially already there. If you allow yourself EVERYTHING that wants to flow through you from that Source, then you will automatically follow the path of Spirit that will lead you to awakening and liberation.
Follow what you feel are holy and joyful footsteps.
Do what in your image is nourishing for your soul. That will help you to find your divine source of power, precisely within all kinds of limitations and unloving expectations that can still sometimes undermine you so much.
Realize that you simply carry within you the Light from which you were created. When you are allowed to be 'just your self', this Light will be revealed layer by layer until you no longer want to leave it, you will become one with it, and you will be at home in it. And when the darkness seems to be coming towards you, know that you are called to remain in your light.
BE THE LIGHT, BECAUSE YOU ARE THE LIGHT!
Mieke Vulink
Stay informed of new developments
❥ Sign up for the newsletter