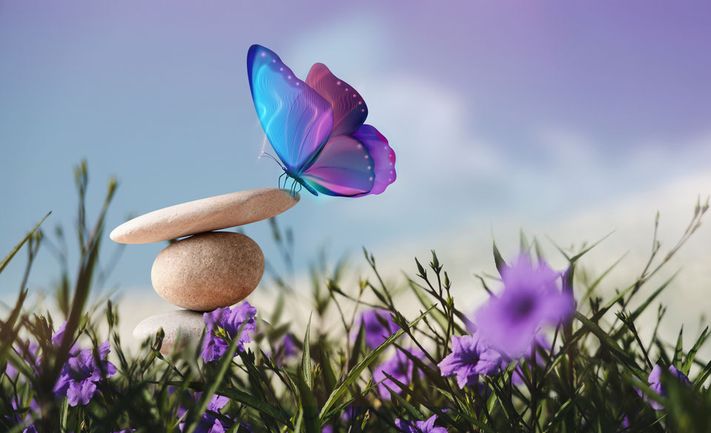 ❥ Dear All, Many people are running into inner turmoil. It all takes longer than hoped for that 'New World' to arrive.
And maybe you have been walking around for a while with beautiful plans aimed at the greater good of All, but 'your new life' is not getting off the ground yet.
Where are we, viewed over the longer term?
Just shift your perspective out, across many lifetimes.
Realize that you come from a long incarnational cycle of hundreds of lives in which a survival from the masculine side has usually determined your inner drive. To keep going, to be strong, to put your shoulders to the wheel, to come up with 3D solutions for 3D problems and especially to feel that you are responsible for the happiness of many. Perform, excel, have to, give and above all be outwardly directed.
What unlearning is needed now, in order to be free of this!
How much we have to get used to the idea that the Light World and our own higher parts are now walking beside us, that the plans no longer have to come from our heads, but that they will be laid in our hearts automatically! We may learn to receive first, and to feel that we are worth all that. We may first fill ourselves with Light and Love, feel what we need from our souls and ask for it passionately from within.
And that is already happening.
For many Lightbearers the tide is turning! Provided that... we take the time for that
Provided that we are willing to give ourselves all the help we need to let go of the old that we have carried inside for so long. And provided we are willing to dare to stand empty-handed, and not have to know anymore....
Above all, do not underestimate the importance of this great, inner turnaround.
❥ This is one that we have been looking forward to during previous lifetimes; to the breakthrough of Love Consciousness on Earth!
Everything is now working with us to allow us to make quantum leaps in our consciousness. And that is going to work; we are going through very difficult, tough processes to turn lead into gold. At last we can inwardly transform the leaden fears and other burdens of our past into GOLD.
The Golden Middle wells up from the Love stream that can come through us more and more, as we become cleaner (more ourSelves) and can leave our past behind. As we become more rooted in the primal trust that everything, which we expect to need for the joyful accomplishment of our Soul's tasks, will come to us just in time.
Receive all that is being touched within you
Relax as much as possible, in all processes, so that you can also de-cramp emotionally and physically. Release yourself from unnecessary obligations in other fields of consciousness, so that you do not lose energy there or sink back into frequencies. There is already GOLD present for you too, and there is much more on the way! You will recognize it in the form of purification, healing, inner peace and cosmic abundance.
Don't chase after anything anymore, but let it come to you, open your heart and your arms, listen to the impulses that arise and respond to everything that feels loving to you.
BE EVER MORE PRESENT IN YOURSELF, FOR THAT IS WHERE IT IS HAPPENING NOW! ...
Mieke Vulink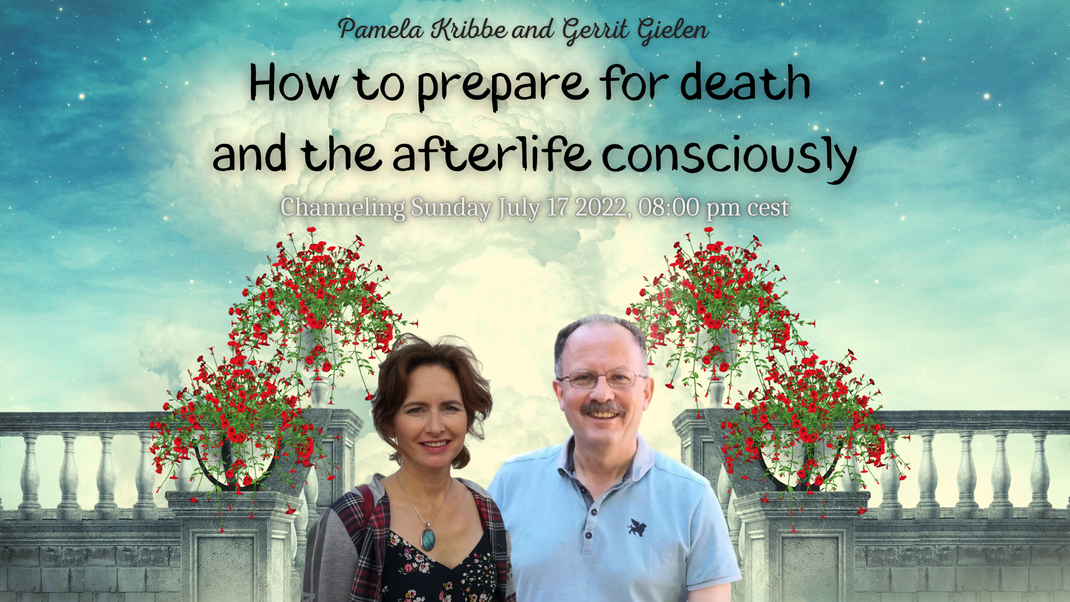 Stay informed of new developments
❥ Sign up for the newsletter