Pamela Kribbe channels Mother Earth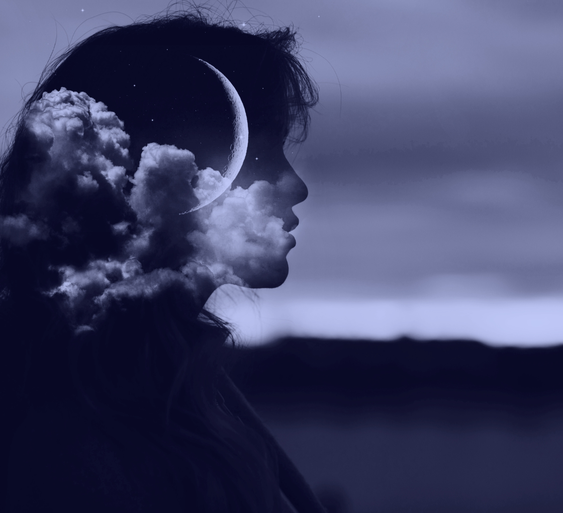 Dear friends,
I am the voice of Earth. I am the ground beneath your feet that supports you and the consciousness that enlivens the minerals, plants, animals, and humans. I am present in all life forms; I nurture and I flow through you. Feel my energy flow through your body, your veins, through your legs and up to your abdomen. Relax into my energy and feel borne by me. Let go of all the tension you experience as a human being, which to a large extent comes from your head, your thoughts.
Notice that all living creatures on Earth have consciousness and are able to sense. Even the most dense energy forms, such as stone, have a consciousness and that consciousness always contains sensing: perceiving what feels good or not. This basic consciousness is present in all life forms. But none of these forms, except human beings, have thoughts: a thinking consciousness. The ability to think is what distinguishes you from all other life-forms.
For a moment, be aware of the power that is hidden within the mind and its ability to think. Thinking can be directed in different ways. It can be directed toward outer things, such as making an effort to achieve something, or it can be directed toward inner purposes. In contrast, the plant and animal kingdoms allow themselves to be affected by the music of a fixed rhythm that forms part of their essential nature. They live their life from that rhythm and through their nature.
It is quite different for human beings. A human can change its destiny and fate and can take new paths. Through thinking, it can envision and reach farther. However, the ability to think also has a potential pitfall. By way of the mind, a human can think they are a living being separate from the rest of nature. But when a human does that, they give too much power to the mind. And humanity has stepped into that trap by giving too much emphasis and priority to thought, and it has done that at the expense of the nurturing ability of nature and humanity's connection with the rest of life on Earth.


So, while thinking  possesses a great power that can be used in positive ways, this power has become dominating. It wants to steer life, to control and manipulate life, and it does not take into account life's natural cadence and flow. Feel for a moment that gap within yourself. You also have an innate nature, just as do the animals and the plants. That nature is not only from your earthly body – be it male or female – that nature, which is you, is also enlivened by your soul. That nature is in you, a natural rhythm that belongs to you, that befits your soul.
I, the Earth, warmly welcome your soul. I need your light – you are very dear to me. I would like to work with you as a soul, as a cosmic being; together we can create a new reality. When your cosmic light touches me, it is received in matter. Your light has the power to create, more so than any other living creature on Earth, and through our collaboration, new paths for consciousness can emerge on Earth.
With the soul power that is your essential nature, you give off sparks of light on me, the Earth. You infuse me with your light and that is the intention, that is the purpose. However, the mind, with its ability to think, has become too much of an independent power that can cause an interruption in the cooperation and outward flow from your soul to me. Feel, for a moment, that natural flow within yourself.
Your nature, as a soul connected with the Earth, reveals itself through your higher feelings. Each of you knows these higher feelings and can sense the whispers of your soul. They let you know in a gentle way what attracts you, something toward which you sense: "This belongs with me; this suits me; this is good for me." Or you sometimes hear a soft voice that says: "No, this is not something for me; this does not suit me; this does not belong to me." These soft whisperings of your intrinsic nature, your soul, are often interrupted by your thinking, which has a much more harsh energy, because the force that drives much of the thinking on Earth is fear.
If you want to control and direct life by the use of the mind, you must continually adjust and change life's natural flow in order to set it to your will. In this way, you fight against life and nature, and that happens in many of you. You sit in your head and from there attempt to navigate life. But in the end, that approach to life frustrates you because it does not work.
What is necessary is that you descend into yourself, so do so now along with me. Feel, from the ground beneath your feet, the Earth energy connect with and flow through you, through your lower legs, your knees, your thighs, and into your pelvic area. You are welcome on Earth. Feel my welcome to you, the joy that I have in receiving you and providing you with what you need. Let your awareness move away from your head. Quietly enter with your awareness into the area of your heart and feel the gentle, open energy there. That is who you are: a Cosmic Being descended on to Earth.
It is through a natural collaboration with me, the Earth, that you can fulfill your soul's destiny. Feel the quiet current of your heart and now observe the difference between this flow and that of the energy of trying to think through everything. Thinking is all too often hectic, tense, and chaotic. Observe that mental activity in a very objective, neutral way. Maybe you see it as a stream of energy that moves around or through your head. Feel that energy, the vibrational frequency of it. Feel how it is more coarse and less refined than the gentle energy of your heart.


Now connect from your heart with your whole body. Let the gentleness that you experience in your heart completely encircle you as a blanket of light: a friendly, open light. Feel how this light befits me, the Earth – how it suits me – and feel received by the Earth. Imagine that, surrounded by this light, you penetrate to my core, this planet Earth. You literally descend deep into the Earth to the energetic level of my core, and you feel not at all stressful doing this, but free, because you recognize me as our energies flow together.


Penetrate even farther into the core of my energy field, into my very heart, and feel who I am. If it helps you to do so, ask your imagination for an image that personifies me. For example, in the form of an animal or a plant – say a flower or a tree – something of the Earth, of Nature; something that allows you to connect with me in your imagination. Through this image, my being, my soul, reveals itself to you. I want to share with you, to connect with you, so allow what you see to speak to you, to give a message to you. It does not have to be through words, it can be an energetic transfer.
Feel how welcome you are. We have need of you here, and I speak on behalf of the many living beings of non-human nature: the animals, the plants, the rocks, the forests. Your soul's light is welcome here, welcome now more than ever before, and there is room for this light, now more than ever before. This light can now connect to the earthly reality and cause things to change, to be set in motion. A new time has arrived, a turning point has been reached.
There is still a lot that needs to change, still a lot of pain among humans. But there are also people who, in their hearts, are open to the light which they themselves are and who recognize my being as a kindred soul. I want to speak to you, especially to those of you who find it difficult to be on Earth and incarnated in a body, and I invite your questioning and your light.
We need you. I, as the Earth, possess great forces. A self-healing power is provided to all living creatures which have an earthly body, and this power is also within you. For a moment, feel that positive power in your own body. I have given you powers by which you can balance and heal yourself, and in return you bring something for me, the Earth, and for all that lives on me: a light that is new and innovative.
You need me and I need you, and this need is not to fill a lack, but is to provide a joyous dance of cooperation. I ask this of you: trust your heart. Know that there is a source of wisdom in your connection with me, the Earth, which is not in your head, but deep within your body. Rely on the rhythm and nature of your body. Let your light flow into the collective consciousness on Earth.
I thank you from my heart and I hope you entrust yourself even more to me, because I am your partner in this creation and am always close to you. Thank you very much.
© Pamela Kribbe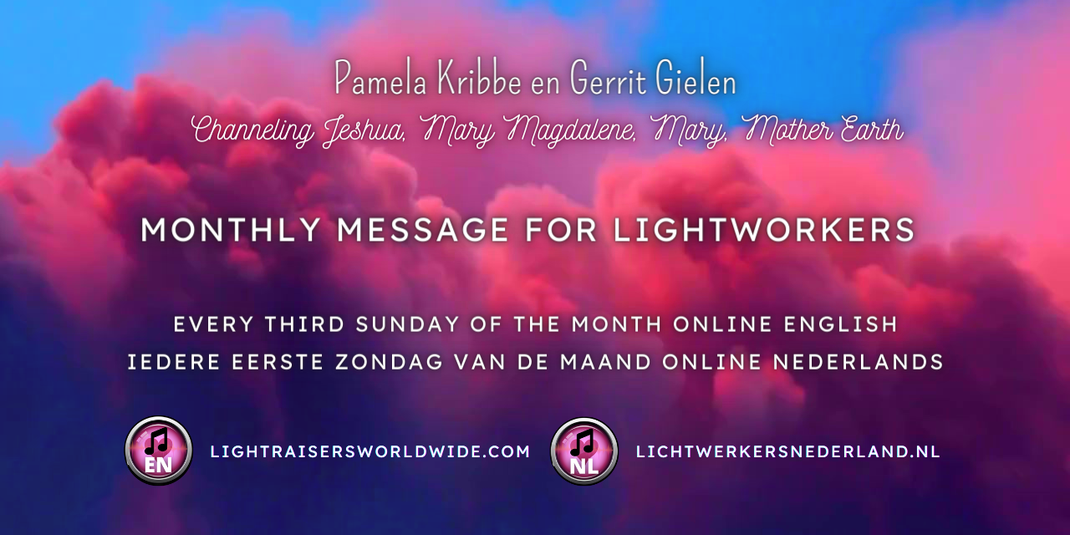 Stay informed of new developments
 ❥ Sign up for the newsletter